Gov't studying national digital IDs to combat fraud, channel subsidies
---
The government is formulating a national digital ID system that would serve as a verifiable means of identification in online transactions, said Communications and Multimedia Minister Gobind Singh Deo.
One possible use, he said, is to help the government deliver targeted subsidies more efficiently through e-wallet accounts that had been registered using the national digital ID.
He said the system would also encourage the growth of e-commerce by allowing both buyers and sellers to verify each other's identities, thus eliminating elements of fraud and cheating.
"This digital ID is not meant to replace the MyKad nor is it mandatory for everyone. A national digital ID is meant to provide a platform of trust – a verifiable platform of trust […]
"A national digital ID has many merits, and would be an integral and crucial platform for the digital government initiative which I announced at the 'Malaysia: A New Dawn' conference on Oct 9," he told over 600 people present at the e-Commerce Entrepreneurship Summit organised by Malaysiakini.
Gobind said if a person were to apply to join an organisation, that person may be asked to send a picture or photocopy of his MyKad. However, the copy cannot be verified as authentic.
In contrast, the national digital ID can be trusted and verified, he said.
Speaking to reporters later, he said the proposal is being developed by his ministry and the Malaysian Communications and Multimedia Commission (MCMC), with help from the Malaysian Digital Economy Corporation.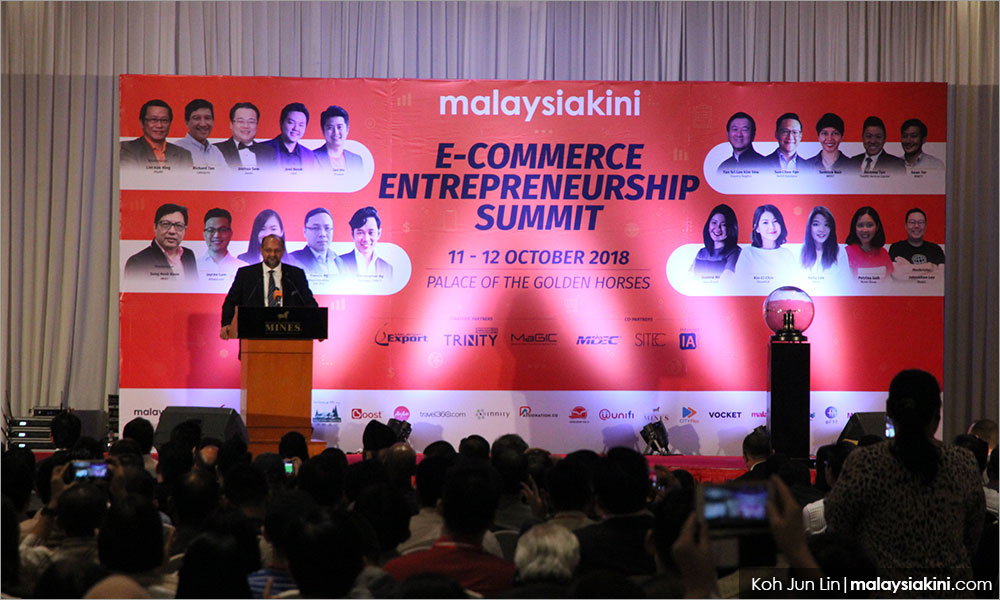 "At some stage, of course, we would have to work with other stakeholders, get views from financial institutions, and so forth. So, it's going to take some time," he said, adding that he hopes that there would be progress by the middle of next year.
He said he views this as an important issue and will be providing regular updates.
On another matter, Gobind clarified that a recent management shake-up of the National Film Development Corporation (Finas) is not related to an ongoing corruption probe in the agency.
This is in reference to Shakib Ahmad Shakir's appointment as Finas acting director-general and Fairul Azida Shahabudin's appointment as Finas acting deputy director-general on Oct 8, replacing Fauzi Ayob and Azmir Saifuddin Mutalib.
Gobind said the duo's appointments are only to bring in fresh ideas on how to restructure Finas and keep up with changes in the film industry.
"Their removal is not related to any of these inquiries. It is an internal restructuring process," he said.
He added that the amount of missing Finas funds that the Malaysian Anti-Corruption Commission (MACC) is investigating is now RM25 million, not the RM16 million initially reported.