Don't vote for Anwar or Isa Samad, Ezam tells PD voters
---
PD POLLS | Former senator Ezam Mohd Noor (above) has urged Port Dickson voters not to vote for two candidates out of the seven people contesting Saturday's by-election - namely Pakatan Harapan's Anwar Ibrahim and independent candidate Mohd Isa Samad.
In a statement, the chairperson of anti-corruption NGO Hisbah Centre for Reform said he was offering his take, as well as Hisbah's, on the matter following a lot of requests.
"We have assessed the situation based on the principals of Hisbah.
"Hisbah has decided and would like to advise Port Dickson voters to not vote for Anwar Ibrahim of PKR and independent Isa Samad," said Ezam.
He further noted the reasons behind his advice against the two candidates.
"Anwar does not deserve votes because he has clearly used his influence as PKR president and probably also forced the (outgoing) Port Dickson MP (Danyal Balagopal Abdullah), who was just chosen a few months ago in the 14th general election, to vacate his seat without a valid reason.
"Anwar's act has caused the government's money to be used to conduct the by-election, which is uncalled for," said Ezam, who was once Anwar's aide when the latter was deputy prime minister.
Both Ezam and incumbent PKR deputy president Mohamed Azmin Ali had quit Umno following Anwar's sacking as deputy prime minister in 1998, and they went on to help form Parti Keadilan Nasional, the predecessor to PKR.
In 2007, while Ezam was the PKR Youth chief and Azmin was the PKR vice-president, they were both engaged in a public spat.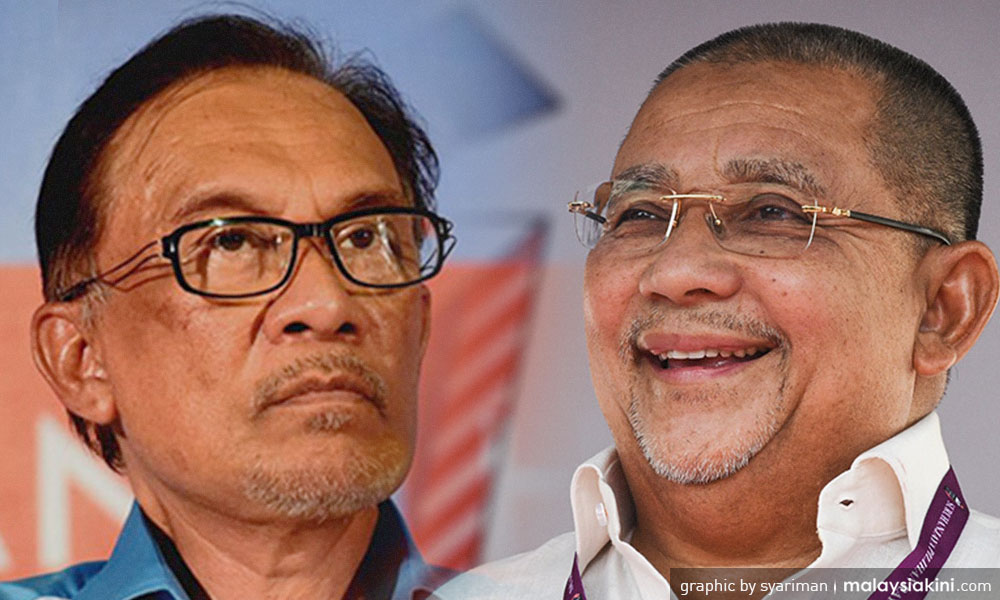 Ezam has since had a fallout with Anwar, had quit PKR to join Umno only to later also quit Umno.
According to Ezam, Hisbah steadfastly held on to the belief that the country's riches should not be used for individual interests.
'Completely irrelevant'
Anwar's reasoning that he wants to become the Port Dickson MP to make way for him to become the eighth prime minister is also shallow, Ezam claimed.
"It is also completely irrelevant as the current PM (Dr Mahathir Mohamad) has not officially begun the process of stepping down, and doing so, would have to go through various legal processes.
"Hisbah also urges Port Dickson voters to not vote for Isa Samad as he has been convicted and punished for money politics. As the Felda chairperson, he had also faced allegations of abuse of power," he said.
Otherwise, Port Dickson voters are free to vote for any of the remaining five candidates, he added.
Besides Anwar and Isa, the remaining five are PAS' Mohd Nazari Mokhtar, and independents Mohd Saiful Bukhari Azlan, Stevie Chan Keng Leong, Kan Chee Yuen and Lau Seck Yan.