Zahid called in to assist criminal breach of trust probe
---
Former deputy prime minister Ahmad Zahid Hamidi was summoned by the MACC for two days in a row since yesterday to facilitate investigations into abuse of power for gratification and criminal breach of trust against him.
A senior MACC investigator told that the case was opened under Section 23 of MACC Act 2009.
However, the source declined to confirm if this was related to an alleged misappropriation of funds belonging to Akal Budi Foundation, or over the alleged RM2.6 billion donation by a Saudi royalty that was deposited into former prime minister Najib Abdul Razak's personal bank account.
MACC Deputy Chief Commissioner (Operations) Azam Baki when contacted this afternoon confirmed that Zahid returned to the commission headquarters today to continue having his statement recorded.
"We also called his son-in-law to facilitate in the investigations," Azam said.
The son-in-law called in is Saiful Nizam Mohd Yusoff, the husband of Zahid's daughter Nurul Hidayah.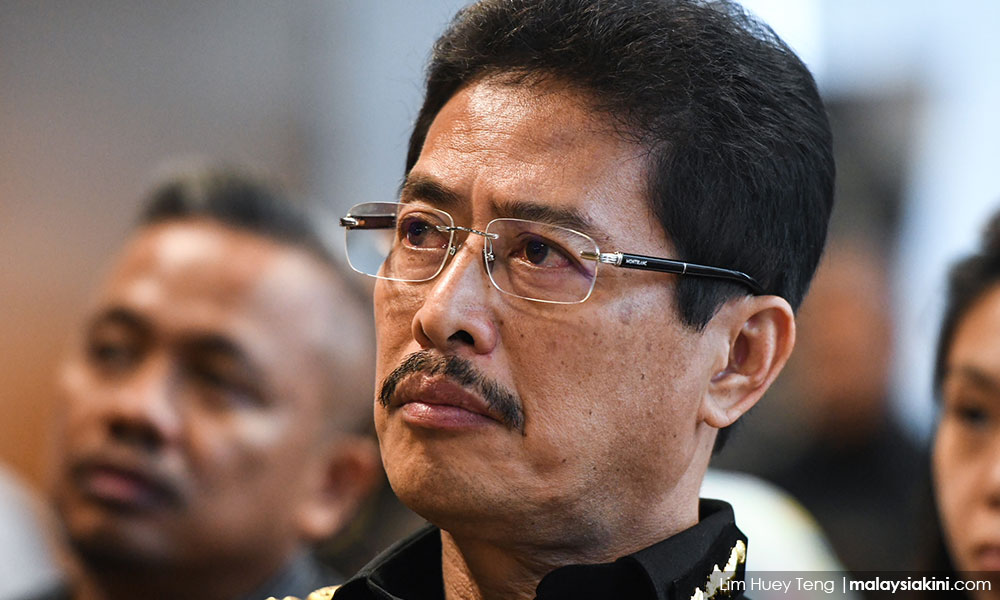 As to what offences Zahid was questioned on, Azam (photo) said: "Of course, when someone is summoned to MACC, it is to assist in our investigations and the offences will be under the MACC Act 2009, and probably related to some other criminal offence."
Azam declined to elaborate further.
As of 3pm today, Zahid had spent about six hours inside the MACC headquarters to have his statement recorded by the investigators.
This was the continuation from yesterday's questioning session, which saw Zahid spending about nine hours inside the premises to answer questions from MACC officers.
Prior to this, Zahid had been called in by the MACC in twice, in July.
The first was on July 2, when he was questioned on issues in relation to the alleged RM2.6 billion donation.
Zahid had before this claimed that in 2015, he met the chief investment officer and wealth trustee of the family behind the donation to Najib.
The Umno president returned to the MACC for the second time on July 3 to have his statement recorded on the alleged misuse of funds belonging to Akal Budi Foundation.
It was reported that RM800,000 from the foundation's funds were allegedly used to pay the credit card bills of Zahid and his wife.