Remove Najib to show commitment to reform, Umno told
---
Umno should be bold enough to terminate the membership of its former president Najib Abdul Razak to show that it is committed to reform, a former leader Rahim Thamby Chik said.
In a statement posted on his Facebook page last night, the former Umno vice-president and Malacca chief minister said the rakyat would appreciate such gesture and recognise that the party's struggle is in the interests of the people.
"If Umno really wants to change and fix its damaged reputation in the eyes of its members and the public in general, the leadership must be bold enough to terminate Najib's membership, as a sign of commitment to the party's struggle.
"The rakyat will appreciate the fact that Umno's prime responsibility is in the interest of the rakyat, rather than struggling to defend the interest of any particular individual," he wrote.
According to Rahim, who is now the chairperson of the Federation of Malay Economic Bodies (Gabem), the Umno leadership and its members will pay the price if they remain hesitant or be afraid to voice out against the wrongdoings of the party leaders.
"Many still love and respect the former Umno president, including myself, as we fought together since we were in Umno Youth.
"But the termination of his leadership, initiated by the party itself, will be seen and felt by the rakyat as a huge political sacrifice to ensure the rakyat will support the party's struggle in the future, without any doubt and prejudice," Rahim said.
Doing so would also atone for the rakyat's hatred for the party, due to corruption and kleptocracy, he added.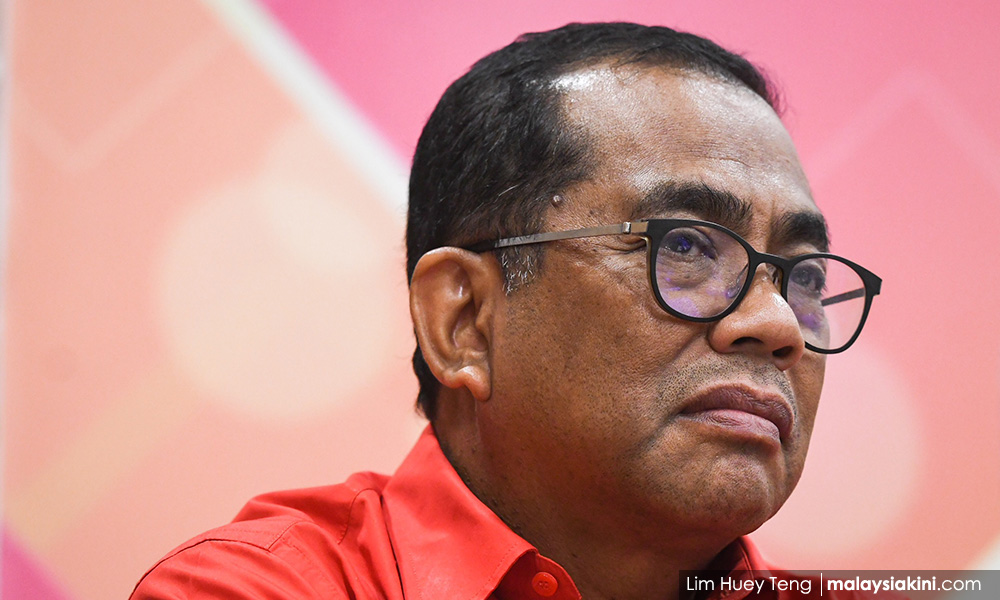 Yesterday, Umno-vice president Mohamed Khaled Nordin (photo) urged Umno to move on, pointing out that it was Najib who was on trial, and not Umno itself.
Khaled also expressed support for the call by former finance minister II and Titiwangsa Umno chief, Johari Abdul Ghani, for the party to return to its original struggles.
Johari had on Wednesday, said it was a mistake to allow Najib to campaign for BN in the recently concluded Sungai Kandis by-election, as his scandal-tainted reputation has impacted negatively on Umno.
Also yesterday, Umno secretary-general Annuar Musa described Najib as a "baggage" that the party can ill-afford to have at this point in time.
Najib has since responded to the criticisms, saying that there was no need for Umno to defend him as he could defend himself from allegations against him because he is innocent of the charges.