Bernama, RTM to submit proposed merger paper
---
Bernama and RTM have been instructed to submit the paper on the proposed merger of the two entities by the end of this month to enable a final decision on the matter to be made soon, Communications and Multimedia Minister Gobind Singh Deo said.
Describing the merger of the Malaysian National News Agency and Radio-Televisyen Malaysia as rather complex, Gobind gave the assurance that nevertheless, all important aspects such as total workforce, cost and news channels would be looked at fully before any decision was made.
"For example, if there is a merger, who will be responsible for gathering information in terms of news, and who will be responsible in terms of handling the news broadcasting process?
"It also involves the question of us having a surplus of manpower. That's an important matter for me," he said after a working visit to the Media City development site in Kuala Lumpur today.
Accompanying Gobind on the visit were Bernama chief executive officer Zulkefli Salleh, RTM deputy director-general (strategic broadcasting) Abdul Muis Sheffi and DRB-Hicom Bhd Group managing director Syed Faisal Albar.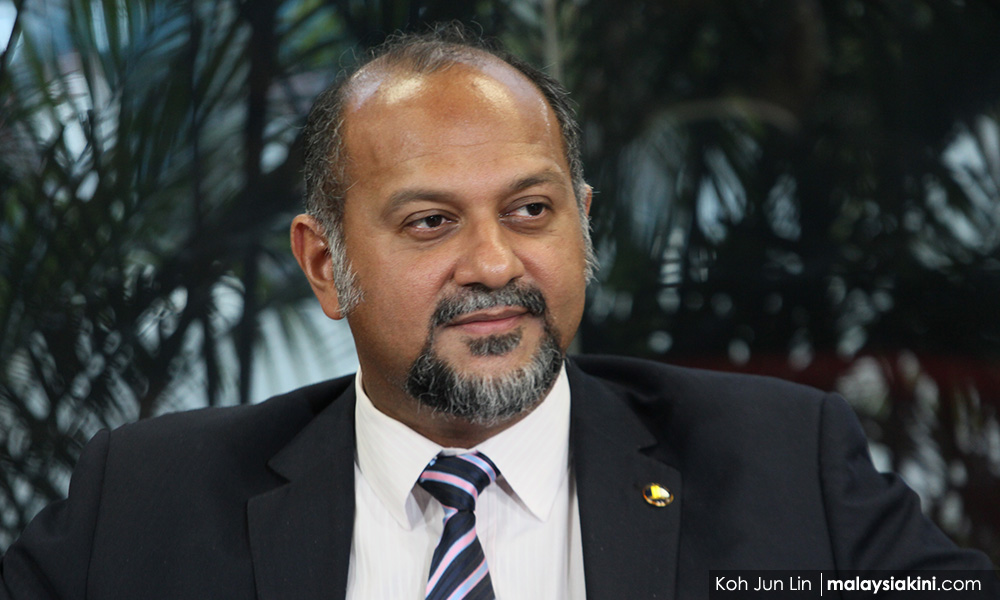 Gobind (photo) explained that following the announcement of the proposed merger at the end of last month, a series of discussions had been held on the matter, with the two entities under the ministry raising many good suggestions.
He said it was believed that the merger, which would probably incorporate a Media Kitchen, would be able to secure more investments for broadcast content with a surplus of savings from management costs.
Earlier, Gobind, who was given a briefing on the development of the Media City, said the first of the three phases involved the renovation of the existing buildings was expected to be completed in September.
The second phase would also involve similar work and was expected to be completed in June next year, he said, adding that the third phase involved the construction and completion of the new facilities that were expected to be ready in June 2020.
"I was informed that the existing cost is enough to cover the construction, and I was also informed that they are ahead of time," he said.
The Media City, proposed by the government in 2009, is being established on 27.11 hectares at Angkasapuri at a cost of RM860 million.